Welcome to Caterwaul
My prefix is Caterwaul, I have been breeding British Shorthairs for 30 years.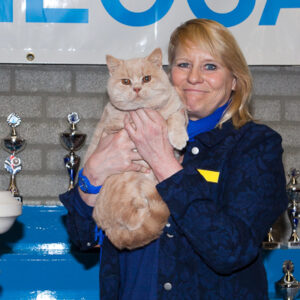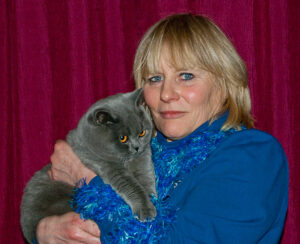 I only breed British Shorthairs and in the colours blue and cream (and consecutively blue tortie) exclusively as I'd rather do one thing well than several things half-heartedly. I love these classic colours and don't follow hypes. Queens are born here, males are bought in the United Kingdom, cradle of the British Shorthair. From the start I've been a member of the biggest independent cat club of the Netherlands, the Society of Cat Lovers Neocat (www.neocat.nl) and breed club Neocat Britten (www.neocatbritten.nl).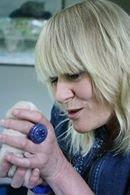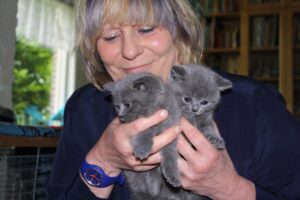 There have always been cats in my life: moggies on the farm where I was born and later when I got married.
But the pure-bred British Shorthair entered my life in the early nineties of the previous century when I retired from teaching German and English in secondary schools. And guess what: I found cats far more easier to communicate with than teenagers! Having said that, I must confess that British Shorthairs can be as stubborn and naughty as pupils but when they rub their fat cheeks against mine I forgive them anything (though no student ever tried this method – maybe it would have worked too!)
We live in a small hamlet near Deventer, in the east of the Netherlands, 'in the company of our cats and a pony (Lummel). Our horse Dorinda has recently passed away at the age of 28 years
As our breeding philosophy doesn't include rehoming cats, this means that we have to suffer the pain of their deaths when they have grown old. On the other hand, we have the certainty that they have spent their lives in the home where they grew up, where they felt safe and where they were taken care of to the very end. We only sell kittens to people who feel the same way.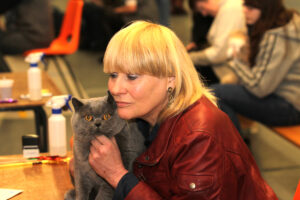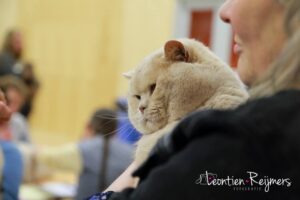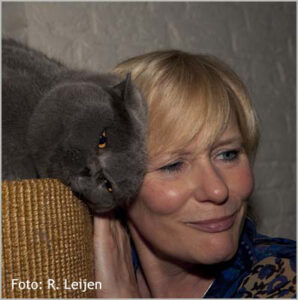 Another advantage of keeping my "golden oldies" is that not only can I show visitors the kittens and their parents, but their grand- and great grandparents as well (with an aunt or uncle thrown in for good measure). A mature British Shorthair is so imposing and so attractive, and most of them age so well that they are a credit to their breed and should be given the attention they deserve.
As for colours: we are very traditional and stick to cream and blue only, with an occasional sidestep to lilac. Our studs are scanned for the dreaded heart disease HCM annually, our queens are scanned each time they are allowed to have a litter.